Are you struggling to manage the billing for your rental properties? Are you looking to enter the property management industry to earn a profit? Either way, you will need to get familiar with a property management invoice. What is this kind of invoice, you may ask? That's what we're going to talk about in this article. We're also going to tell you how ReliaBills can help you with creating one.
First, let's define what a property management invoice is, as well as property management, in general.
What Is Property Management?
Property management is the act of managing and maintaining residential, commercial, or even industrial property for the entity or individual people that own them. A property manager is someone who takes full responsibility for keeping rentals occupied with tenants. They do this through means of advertising, showing vacant rentals to interested tenants, conducting comprehensive screening and background checks, and signing encompassing leases that are compliant with their local and state laws.
In addition, property managers also collect the rent payments from these tenants, cater to any repair or maintenance requests, and make sure the property is always in pristine condition. If you're starting out, you can serve as the property manager for the time being. Once you've expanded your business, you can then hire employees and allocate this job to someone else.
How To Get Started with Property Management?
Are you interested in entering the property management industry in hopes of gaining a substantial profit? If you are, then you should be in for a treat. Once done right, property management is a profitable business that can set you for life. However, you should be knowledgeable and prepared with filing for this type of business and managing it. It can either be a single or multiple-member LLC. We recommend filing a single-member LLC since it creates a separate business entity that will allow all liability to fall on the LLC instead of the individual property manager in the event that something goes wrong.
Once you've filed the business through the state in which you will be operating your rental properties, you should start taking steps to begin advertising to property owners. Take the time to build both an in-person and online presence within the local real estate market. In addition; as the property, you should determine the process for a variety of services. It should go along with special prices for packages of several services that are grouped into a single bundle.
The Utilization of Rental Management Software
If this is your first time managing a rental property business, then you should get all the help you can get. One convenient way to start managing your properties like a seasoned veteran is through using rental management applications. We highly recommend that you invest in rental management software as it can automate much of the rental screening and management processes. We're living in 2020, and everything is now automated. With rental management software in place, you can now do multiple things at the same. In addition, rental management software can also do other things like sending rental applications and collecting rent.
During the entire process, you should take it slowly, starting with only a few clients. From there, you can start gaining momentum and pace that will allow them to learn what is and isn't working for their rental property business. While rental management software is handy, they can also have their limits, especially when your business starts to grow. So, as the number of clients begins to expand; you should start hiring employees that can reduce workload and free up time for managerial tasks.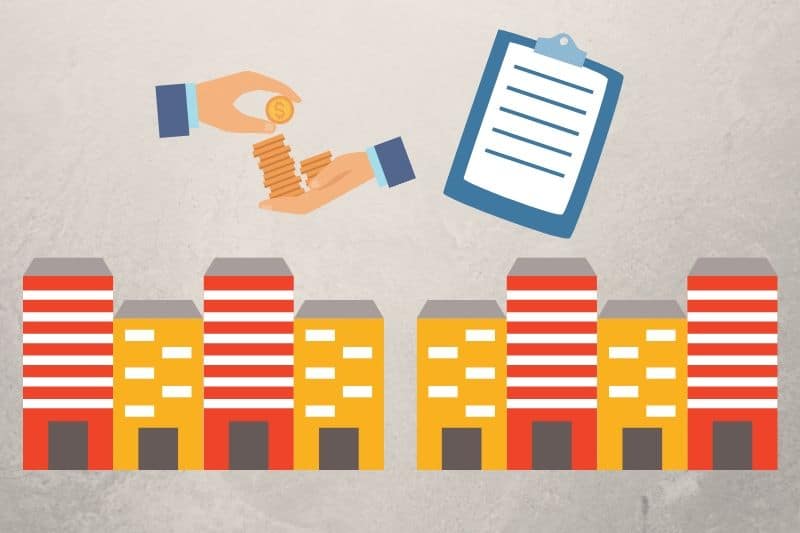 What is a Property Management Invoice?
A property management invoice is an official bill statement containing a series of itemized charges. These charges are accrued for the management of one or more rental properties for a property owner. You can hire a property management firm to screen tenants, conduct or arrange repairs and maintenance, and clean properties, to name a few. However, it will depend on the level of assistance required. Due to the complexity and sophistication of managing multiple properties at once, having an organized billing system is an absolute necessity. It's essential for reducing the number of receivable accounts, keeping clients informed of the costs associated with their rental properties, and maintaining a steady level of professionalism.
How ReliaBills Can Help with Property Management?
ReliaBills comes in handy as a system for creating your property management invoice. Whether you're starting out or already have a stable rental business in place, you can take advantage of ReliaBills professional-level invoices. You can create different kinds of invoices, including one made specifically for property management. If you're still starting out, hiring a rental management company is out of the picture. You need to gain profits first and start building up.
Here are some of the interesting perks that ReliaBills can offer you and your property management business:
Easy Invoicing
ReliaBills is one of the top-performing invoicing systems available in the market right now. All you need is to create a free account, and you can create a unique and personalized invoice right on their system. You can even schedule your invoice so that it will be sent to your customers on the exact date and time that you're going to bill them.
Property management requires precision and accuracy, especially when it comes to billing your customer. Make sure that you're making it easier for yourself and your clients by sending them your professional-looking invoice containing all the details they need to know about their balance.
Fast Estimates
With ReliaBills, you'll spend less time estimating projects with customers. When you're ready, our system can help turn your estimate into a billable invoice in a matter of minutes. All you need is to make some necessary edits then convert your invoice with a single click of a button. Not only will you save time, but you will impress your customers in the process. Once you strike a deal with a potential client, make sure they won't go anywhere else by following the estimate with an official invoice.
Customer Data Management
Save and store all of your customers' payment profiles in a safe and secure cloud. You can add, remove, and even update all of the information that you have. Use all this data to know your customers better and get you paid even faster! You can even pinpoint problematic customers (those that don't pay on time) and focus more on them. Track email activity, payments, balances, and more!
Installment Billing
Get more customers by offering payment terms and close big deals by giving them the flexibility they want. ReliaBills offers a comprehensive installment billing system, so you won't have to go anywhere else to get what you need. Calculate payments with our payment calculator. Create a recurring profile for your customer to determine the frequency of invoices that you will send them.
This billing strategy is meant for a business like property management, with pre-generated invoices allowing customers to see the remaining payments and balances due. You can determine the statuses of each of your clients.
Recurring Billing
If you're running a subscription-based business, then you need recurring billing. This process will help ease your entire billing process and make it twice as convenient to you and your customers. Recurring billing is all about setting up an automated billing process that will keep you billing your customers regularly without much effort.

With ReliaBills, you can do just that. Using our advanced invoicing system, you can create an invoice that's explicitly designed for recurring payments, enroll your customers in AutoPay to collect payments from them automatically, and schedule your invoices according to each customer's billing cycle. It isn't as simple as that, but your billing process will become easier and more efficient once you manage to set everything up.

Managing properties is hard work, and invoicing tends to be a challenge. So, please do yourself a favor by making it less of a hassle by setting up a recurring billing system courtesy of ReliaBills.
Collection Automation
You're busy all the time, so making collection calls is the last thing you'd want to do. Make sure you never do such a thing by automating your entire payment collection strategy with ReliaBills. Our engagement manager will help you create a custom plan for your payment collection, automating everything from personalized emails, text messages, and even snail mail! You can even set up a process that will tackle late fees. ReliaBills will go the extra mile in making sure you get paid, so make sure you take full advantage of that.
Customer Portal
Customer information is key to knowing what your customers want and giving them what they deserve. The ReliaBills customer portal will allow your clients to pay their invoices, update their information, view their current invoice and payment history, and even generate their statement — all in one platform!
Relevant Reporting
Whether you're running a property management firm – or any business for that matter – you must know exactly who owes you money. With the ReliaBills billing system, you will always get reports on who owes you money and what is being done to get you paid. Our software offers detailed, relevant reports that matter. You will always find value in the data that we come up with.
Of course, not all of these features are available in the ReliaBills Free Plan. If you want to know more about ReliaBills, its pricing, and the features that come with it, please click here.
Wrapping Up
With ReliaBills, you don't have to spend a single penny for invoice creation. The system is completely FREE, with a small fee required if you decide to upgrade to a PLUS account. It has all the features you need to be able to create a complete and professional invoice. You can even schedule your invoices and have the system send them to their respective recipients. That way, you can ensure that you will get paid on time – minus the hassle.
At ReliaBills, we go the extra mile when it comes to getting you paid. For more information, contact ReliaBills today at 877 93BILLS or throw us an email at sales@reliabills.com.
Related Articles: