When it comes to the end of the month, every business wants two things: 1) spend less time creating invoices. And 2) get paid. If your business has one or both of these challenges and is looking to improve its billing, ReliaBills is a great solution. With ReliaBills FREE, we offer businesses our incredible invoicing tool completely free of charge. And for those that choose an upgrade to ReliaBills PLUS, you gain several extremely effective payment and collections tools.
Here, we've put together a helpful breakdown detailing the features of ReliaBills FREE and the additional benefits offered by upgrading to ReliaBills PLUS.
ReliaBills FREE: $0
Why offer a free version of ReliaBills?
Because we want every business to have an awesome invoicing tool. If something isn't easy to do, it doesn't get done. It's that simple. That's why we created an easy-to-use invoicing solution. Create, send and even automate professional invoices. Absolutely free. This is not a free trial. It is just free.
Who is best fit for ReliaBills FREE?
This is a great option for any business with a small-to-medium number of invoices to send and is looking for a better way to create, send, and track those invoices. A typical user of ReliaBills FREE is a business that is focused more on finding a professional-looking invoice that works effectively for their business. This option is great for freelancers and any small business.
What features do you receive with ReliaBills FREE?
ReliaBills FREE isn't just a trial. It's entirely free for you to use for as long as you want. You never have to worry about a trial period ending right as you've finally learned how to put it to good use. Our free version is all about making it easy for your business to create and send invoices. That includes an unlimited amount of invoices to an unlimited amount of customers by an unlimited amount of users.
With our free version, you have the ability to set up completely automated recurring invoices that are professional and customizable. When it comes to creating and sending your invoices, our software has been designed and outfitted to replace your Word template. All of your invoices are sent via email and allow for an unlimited number of emails to be sent. These email invoices are also customizable, which allows you to personalize your company's invoices. Additionally, our user database lets you keep track of your customer information, as well as your billing history.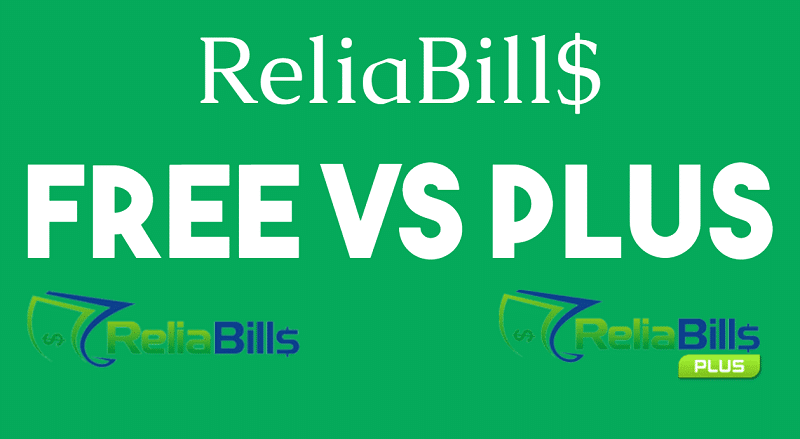 ReliaBills PLUS: $24.95 per Month
While our FREE version offers everyone the opportunity to utilize an effective and professional invoicing tool. Our PLUS version takes it up a notch and is specifically designed for businesses that rely on cash flow. The main objective of ReliaBills PLUS is to get your invoices paid.
Who is best fit for ReliaBills PLUS?
This version is great for subscription or recurring billing based companies, as it provides your business more tools for getting paid in a timely and effective manner. A typical user of ReliaBills PLUS is a growing business that needs assistance with accounts receivable and invoice automation. ReliaBills Plus is available for a monthly payment of $24.95.
What features do you receive with ReliaBills PLUS?
ReliaBills PLUS delivers three main features to successfully get your business paid:
Better Deliverability
Easier Payments
Improved Collections
We'll take a look at all three features to help you get a sense of what makes ReliaBills PLUS so effective for growing businesses and subscription-based companies.
Better Deliverability
An important part of getting your invoice paid is making sure that the invoice is received. ReliaBills PLUS offers bounce detection to identify which emails have bounced so that you can fix the problem and complete your invoice delivery. Our PLUS version also allows you to send invoices based on your customer's mail preference, whether by snail mail or paperless.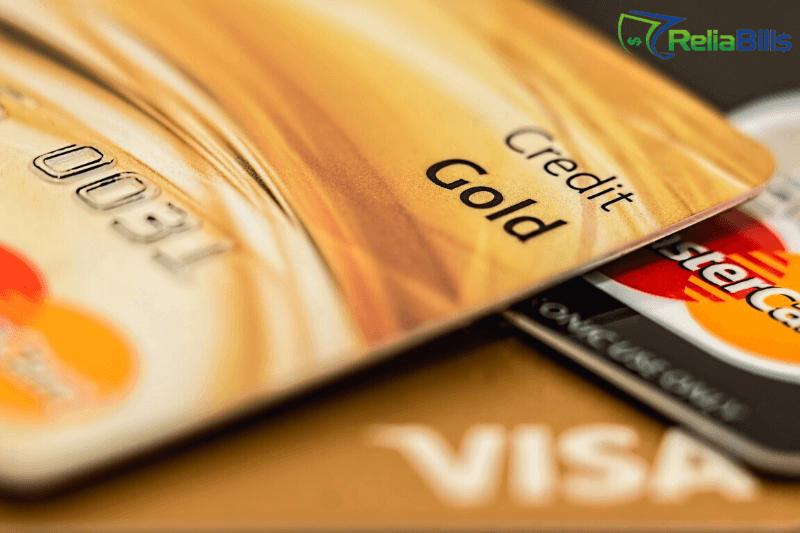 Easier Payments
The easier it is for your customers to pay, the better chance your business has of getting paid. ReliaBills PLUS offers online payments through our built-in merchant account. The PLUS version lets you store electronic payment methods for automatic payments and conducts automated re-tries if a payment fails.
Improved Collections
ReliaBills PLUS provides tools to drastically improve your collection process. Utilize custom and personalized automated payment reminders to be sent by your choice of email, snail mail, or text. Your business can take advantage of sending automated late fees and automated customer account statements. Our PLUS version also gives customers access to a brandable customer portal so that they can self-manage their payments. Additionally, it offers excellent accounts receivable and past due invoice reporting for administrative assistance to your business.
Why Incorporate Recurring Billing?
If your company is still using the traditional way of billing, ReliaBills can help transition it to the present and future with its recurring billing feature. As business owners, we know just how busy you are and how much time and effort you make to run your business. The last thing you need to worry about is billing.
Recurring billing via ReliaBills can automate your billing process and make life easier for both you and your customers. We can help grow your business through the following features:
Automated Invoice Creation
ReliaBills lets you create recurring invoice templates that will save you a lot of time, effort, and money. We'll also import/generate and send your invoices automatically. Need edits? No problem, you can send your invoice whenever you want.
Automated Variable Payments
Once you enroll your clients in AutoPay, they can make payments automatically, even if the price changes per month.
Recurring Invoices
ReliaBills lets you create invoices meant for recurring billing. You can list all the open invoices, each displaying an open invoice and account balance. With the ReliaBill recurring feature, you can set your invoices to be sent to your customers in regular intervals of time. You can create a recurring invoice and have it sent at a fixed interval. That way, you won't have to worry about anything. You can even make edits or updates on the invoice in case of any changes in the pricing.
Failed Payment Mitigation
Automated payments aren't perfect — they will tend to fail at some point due to varying reasons (insufficient funds, expired cards, closed bank accounts, etc.). Fortunately, with ReliaBills, you can automatically notify your customer whenever their payment fails. You can even automate re-attempts on failed payments to ensure that the payments go through. That way, you won't have any reasons not to get paid.
Customer Portal
Finally, customers also have the option to safely and securely save and store their payment information. Doing so will allow them to set up auto-payments. That way, they won't have to re-enter all of their details whenever they do a transaction from your business again.
What Can Recurring Billing Do for My Business?
Incorporating recurring billing will enable you to bill your customers more efficiently. You won't have to manually send them invoices and wait for payment since our system can automate that process for you. The entire process is automatic so that you can focus more on what matters the most: your business.
This simple yet crucial feature can make a huge difference and will drastically change your billing process for the better. Specifically, recurring billing can provide your business with the following perks:
Consistent Cash Flow
Recurring billing will give you a stable and more reliable cash flow since you're not only making it easier for your business to send an invoice, but you're also making it convenient for your customers to make payments. Yes, customers come and go like they always do. Still, you are putting yourself and your business in a better position to retain as many customers as you can by adding recurring billing to your billing process.
Improvement in Accounts Receivable
When you start automating payments, you will reduce the time it will take for your customers to make payments. In turn, you will also reduce the potential collection costs. That makes recurring billing an essential investment that will yield better returns for your business.
Prevent Fraud
Recurring billing features an integrated payment gateway that processes each recurring payment in a safe and secure system. It also stores the payment information customers provide on a server to ensure that you can review these credentials whenever you need to. This helps protect your business against frauds and cybercriminals since this process follows best practices like compliance with the Payment Industry Data Security Standard (PCI DSS).
Wrapping Up
To learn more about which ReliaBills version is best for your business, contact us at 1.877.93BILLS (877.932.4557) or sales@reliabills.com.
Related Articles: