Entering a new business venture can be a mixed bag of feelings. While it poses excitement on a new opportunity to earn more money, it's also nerve-wracking as you will face more challenges along the way. New business terms will emerge that you need to be familiar with to avoid any unwanted hindrance in understanding and communication with potential clients. In the area related to the sale of physical goods, you must catch up with various inside business terms.
At the earliest stages, you will come across two seemingly familiar terms: purchase order and invoice.
Among the financial terms that you will encounter, purchase order and invoice will be two of the most confusing ones and functions of the business. For one, they seem synonymous with each other. Both purchase orders and invoices also serve as the commercial communication of your products and services. However, what separates them is their time of occurrence. While they may seem similar, they have key differences that must be understood. As a business owner, you need to make sure you can distinguish purchase orders and invoices.
What is a Purchase Order?
A purchase order (or PO) is a business document indicating types, the number of goods and services that are to be purchased. It provides details on the items that will be purchased by a client for a certain price. A PO also includes the shipment, payment terms, conditions, and other associated terms. The customer can create a standing purchasing order. Also known as a blanket PO, a standing purchase order allows a company to order the same product multiple times using the same PO number over an extended purchase period.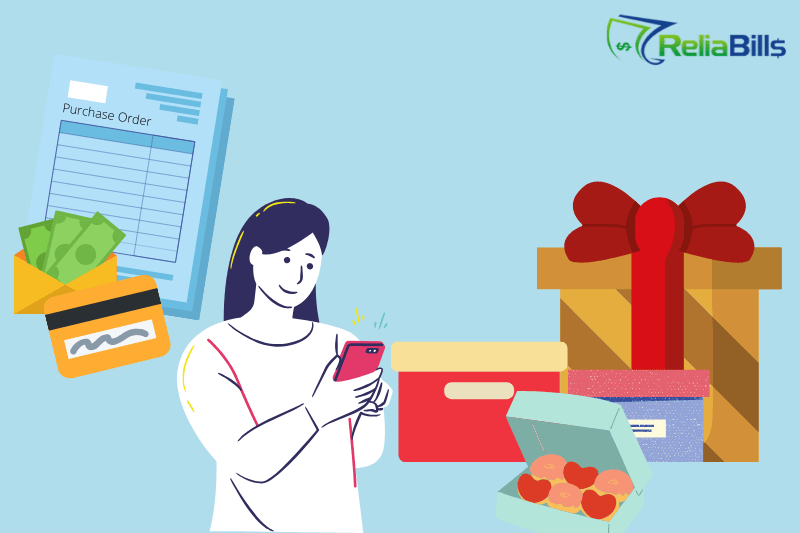 Information Included in a Purchase Order
The Basics of a Purchase Order Includes the Following:
Issue date of the Purchase Order
Purchase Order number
Vendor's Contact Information (including email address)
A detailed list of goods and services ordered
Quantity of goods and services
Client's information
Special Notes
Prices
Tax Information
Importance of a Purchase Order
A purchase order is relevant once a buyer intends to purchase supplies or inventory on account. It's essential as you and your team will have instant visibility of any incoming stock. At the same time, you will be aware of other details like how much is coming and when is it due to turn up.
A Purchase Order system that's managed properly will tell you what's been orders, shipped, and received but not invoiced. At the same time, creating Purchase Orders in the system will prevent ordering more of an item that you may need.
You can also match delivered goods against the items that were ordered to prevent potential errors during delivery. Suppliers also use Purchase Orders to fulfill orders and payment processing.
Here are other reasons why a Purchase Order is important:
It's Legally Binding
A PO is a legally binding document between the buyer and seller, which is authorized by the management of both companies. A purchase of order doesn't require a separate contract.
Easy Tracking of Product and Service
A PO can be used throughout a transaction by referencing the purchase order number.
Simplifies Invoicing (for the seller)
The seller can reference the purchase order number on the invoice, to show if the product or services provided were pre-approved.
Types of Purchase Orders
There are different types of purchase orders that you need to be aware of. Here are some of them:
Standard Purchase Order – the most widely used and recognized format for a purchase order. In this type of PO, the buyer is clear on the details of the purchase and can identify what item or service they're buying. Along with that, it also details what items or services they're buying, the quantity, delivery date, and payment terms.

Planned Purchase Order – in a planned purchase order, a buyer is estimating the future needs of their company for the item in question by submitting a PO in advance. In this case, information such as item, payment, price, payment terms is known. However, the quantity is based on an educated guess, and the delivery date is tentative.

Blanket Purchase Order – in a blanket purchase order, a buyer places multiple orders at once to negotiate discounted pricing. Since the company is buying in bulk, they're hoping to get a discount from the seller.

Contract Purchase Order – the contract purchase order is the most formal type among the variation. In this type of PO, the buyer and seller sign a contract outlining the terms of the purchase before the transaction referencing the contract is issues. This type of PO offers the most legal protection for both parties involved.
Why is a Purchase Order Important?
Whether you're a small business or a large organization, there are many reasons why you would need to have a purchase order. Here are the three main purposes of a purchase order:
To Set Business Expectations
Purchase Orders are clear documents that tell your vendors about your specific order details. It's quite beneficial for both parties to have a document that they can use to cross-check and refer to, while in need.

It Helps Manage Orders
Purchase Orders are considered as official documents that help other teams within the company about incoming or yet-to-be-received deliveries. It also helps in managing operations effectively and avoids delivery confusion.

Purchase Order's Helps Manage Budgeting
Once a business creates a purchase order, it will help in factoring its costs and, therefore, manage budgets. In addition, it also helps them know their expenses and allow them to save any undue spend.

Remember…
All the benefits that were mentioned above are focused on purchasers. However, vendors will need Purchase Orders, too. As vendors, you can use it to ensure correct order deliveries and payment processing. It also acts as a medium of transparent communication to avoid any chance of discrepancy.
How To Create Purchase Order?
A purchase order is beneficial for both buyer and seller since it can specify what products or services are requested before committing to fulfilment. It also gives the buyer more time to plan accordingly. Purchase orders come in different forms and sizes, depending on the information needed. However; in most cases, the format of a purchase order features the following information:
Header – provide your company's details, including but not limited to: the company name, business address, purchase order date, and purchase order number.
Vendor Information – indicates the proper recipient for the purchase order. This section is where you list the name of the seller company, your specific contact details, and the address of the seller company.
Ship To – specifies where the order should be sent, what the shipping method will be, what the shipping terms are, and the exact delivery date.
Order Details – this section details the product included in the order. It features a line item with the product code or SKY number, item name or description, quantity or units requested, the price per unit, and the delivery for each item.
Summary – this section completes the purchase order. It provides a subtotal of the items purchase, along with any applicable discounts, shipping costs, taxes, and subtotal.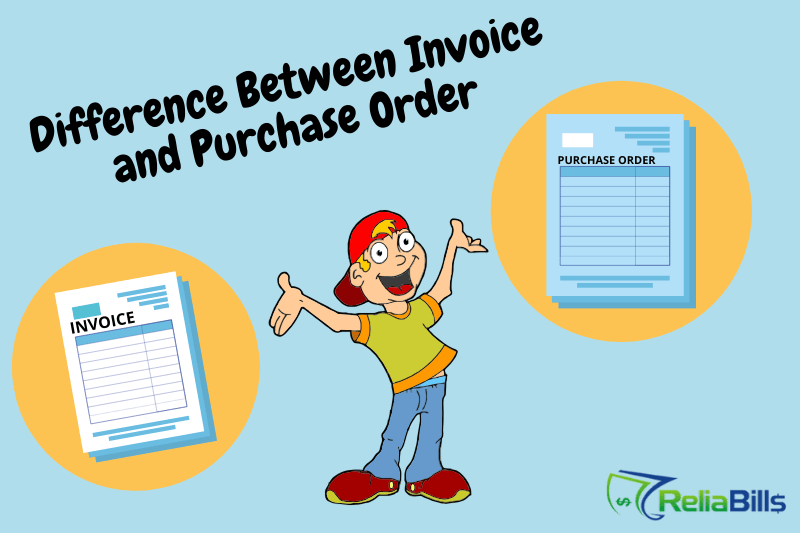 What is Invoice?
Invoice refers to a business document that's issued by a seller to a buyer, indicating items sold, date of shipment, prices, delivery and payment terms. Other terms of invoice include "sales invoice," "statement," or simply a "bill." The term "invoice" indicates the money that the buyer owes to the seller. Whether you're a small business or a large enterprise, you have to incorporate invoicing to your operations.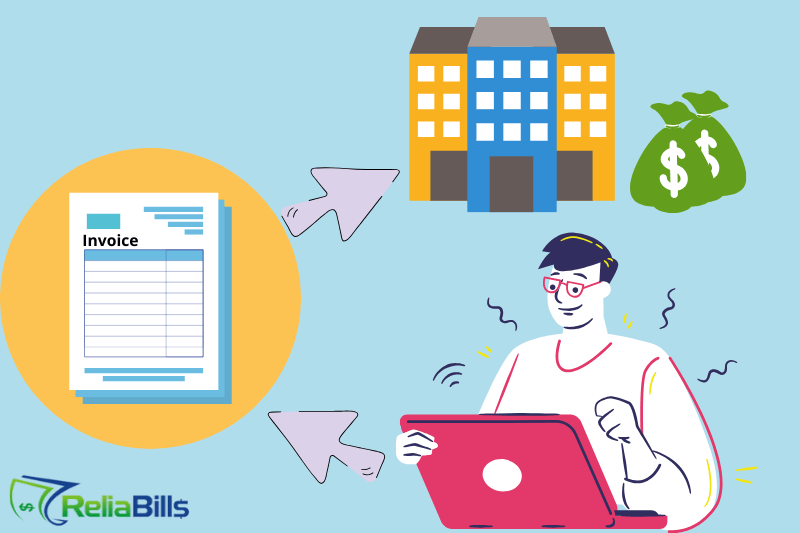 Invoice is also specific to the period after which the buyer has to make payment to the seller for the products or services that they have acquired. Before, invoices are made physically. However; nowadays, with the ever-growing influence of technology, most invoices are now transmitted online.
Importance of an Invoice
An invoice is a great way to keep track of your earnings, expenses, and business. It lets you view the sale of products for inventory management and to calculate the amount of profit made. If invoices are utilized properly, they may serve as documentation for all your business transactions.
Invoices help determine which orders are completed and paid for, as well as the total outstanding for your customers. Apart from that, you also have complete financial control of your business and ongoing growth and progress. A suitable invoice system created by ReliaBills is used in creating easy and hassle-free scheduling for client invoices.
Purpose of an Invoice
Here's why a company needs an invoice:
It Enables Businesses to Receive Money
Vendors are bound to receive money only when they send out invoices. Most companies do not release any payments until and unless they receive an official invoice from the vendor. Any email or call would never be sufficient reason for them to provide payment until they receive an official invoice document from the vendor. If you haven't incorporated invoices, it's probably the reason why you're not getting paid right away.

Invoice Update Any Incoming Payment
As a supplier or vendor, you need to be aware of the amount of money that you'll be receiving for the services offered. It will help track payments and make sure you have a firm view of returns on your investment.

How To Create an Invoice?
Creating invoices is pretty straightforward. However, you need to be aware of some steps to achieve it. Here's a step-by-step process on how you can create your own invoice:
Step 1: Creating Your Invoice – Make It Professional
The first step is to start putting your invoice together. You can do this by yourself, use a Word processor or Excel spreadsheet, or create an invoice with ReliaBills.
Step 2: Mark Your Invoice Clearly
Make sure your clients are aware that it's an invoice they're receiving from you. Just by adding the word "invoice" at the top of your document could boost the potential of you getting paid on time. An invoice will distinguish your request for payment from other documents that your client might get. So make sure they're aware that what they're receiving is an actual invoicing document by adding elements into the document that suggest it.
Step 3: Add Company Name and Other Relevant Information
This indicates both your company's information and the details of the company your invoicing. Make sure you include the following elements:
Company's name, address, and contact details.
Invoice number.
Your customer's company name and address, including a specific contact's name; that way, it reaches the right person.
Your company registration number and registered office address if you're a limited company along with the formal registered name.
NOTE: If you're a limited company and you choose to add the names of your directors on your invoices, you also need to add the names of all directors.
Step 4: Detail Description of the Goods or Service Your Charging For
The descriptions don't need to be long. However, they should be detailed enough for your customers to know what they're paying for.
Step 5: Add the Dates
Add these dates to your invoices:
Supply date – the date you provided your goods or services.
The date you created the invoice
You can add the supply date to the description of your goods or service, and add the invoice date at the top along with your name, address, and contact details.
Step 6: Add up the Money to be Paid
Make sure you put the total amount owed. Include the costs of individual goods or services. If you've agreed to any discount with your customer, note it down on the invoice and subtract it from the total cost. Include the VAC amount, too, if applicable.
Step 7: Mention Payment Terms
Finally, you should have agreed on them with the customer beforehand; however, it's a good idea to note the terms of payment on the invoice as well. If you expect to be paid within a certain number of days, remind your customer by including it on the invoice. Furthermore, note down how your customer should make the payment. You'll likely want them to make the payment directly to a bank account. If that's the case, make sure you add your bank details as well.
Rely on ReliaBills
Whether you're looking to create a purchase order or an invoice, you can rely on ReliaBills. While there is a range of accounting software available online, none of them can match the level of convenience that ReliaBills offers. The number of customization options, scheduling feature, as well as the fact that it's free, should give you enough reason to give ReliaBills a try. Hopefully, this article gave you some crucial insight and understanding between what are purchase orders and invoices. A Purchase Order and an invoice are two critical aspects of doing business. So make sure you use both.

If you're interested, visit the official ReliaBills website or send us an email at sales@reliabills.com. You can also call our hotline at 877 93BILLS.
Related Articles: